First Time Signing In
When you log in for the first time you will need to create a password.
Click "Forgot your password?"
You will see this screen. Enter your email address that is attached to your old Charms account. It could be the student school email, personal email or parent email. 

It will prompt you to create a new password. Make sure it is a password you will remember.
Your username will be your email address. You can change your username from the Contact Section on your homepage.

Signing In
If you cannot login, please contact Mrs. Petersen at peterc7@nv.ccsd.net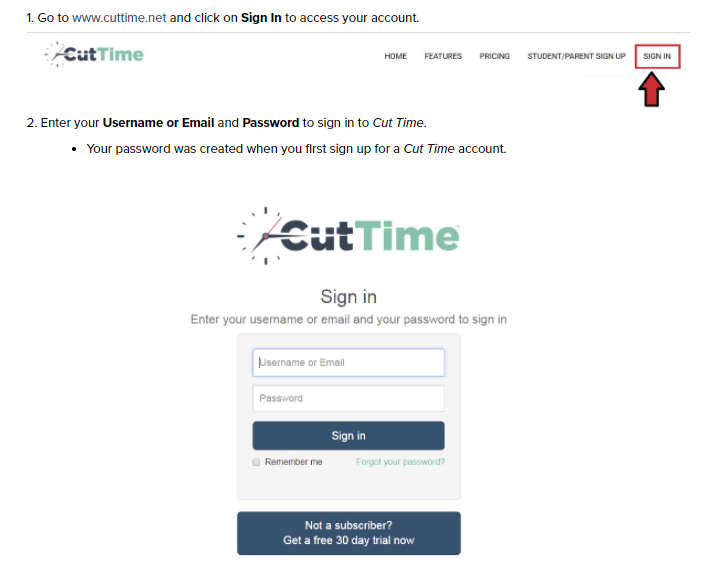 News Section
In the News section, your director can keep you up to date on announcements, alerts, and upcoming events
Reading Student Statements
In the Financial obligations section, you will get a neat overview of your student's financial standing with their group. 
From this section you can –
Keep track of obligations
View previously paid amounts
Stay up-to-date on current balances
Print statements
Make payments online with a credit card*
Click View full details to see more about your child's financials
____________________________________________________________________________________
VIEWING CURRENT OBLIGATIONS:  In this view only the following obligations will be shown
Unpaid Obligations
Obligations with an outstanding balance
Obligations that have been paid off within the last 90 days
Volunteering
Required Forms Section
In the Required forms section, you can see necessary form requests from your director and upload these directly from your profile.